October is Mammo month across America. Hospitals, Physicians, and Clinics all advocate for mammograms as a way to detect breast cancer. In 2014, it is estimated that among U.S. women there will be 232,670 new cases of invasive breast cancer.
Last year we designed this cute poster for our client to go along with their social media campaigns for mammo.
The original Keep Calm and Carry on Poster was a motivational poster produced by the British government in 1939 in preparation for the Second World War. The poster was intended to raise the morale of the British public, threatened with widely predicted mass air attacks on major cities.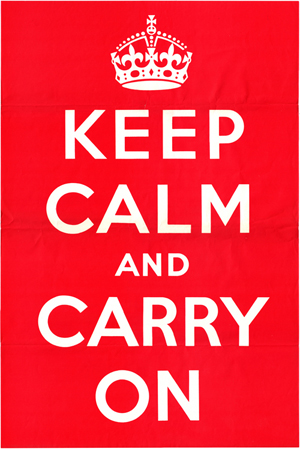 Although 2.45 million copies were printed, and although the Blitz happened, the poster was never publicly displayed and was little known about until a copy was rediscovered in 2000. It has since been re-issued by a number of private companies, and has been used as the decorative theme for a range of products.
We re-used it this year on Facebook and Twitter and it had a great success.  We love using tried and true ideas and re-making them to fit our client's vision.
Use this same idea for your healthcare marketing campaign.